The Wall Street Journal has again tarnished its once hallowed name by voluntarily allowing op-ed writers to mislead readers on the current Iranian nuclear debate. The 2/27 op-ed entitled America's Iranian Self-Deception is so riddled with exaggerations and half-lies as to become nauseating, and it is exactly articles like these which are polluting the decision-making capabilities of not only everyday Americans but statesmen.  The piece begins like this: "Americans are being played for fools by Iran–and fooling themselves. There is no case to be made that Iran is not pursuing a nuclear weapons capability."  Really?  These overt propagandists have surely heard of the National Intelligence Estimate (NIE) from 2007 [pdf] which directly controverts these authors' (Frederick Kagan and Maseh Zarif) statement but hell, they wouldn't have an article if they brought that up.  For those even remotely paying attention to this debate, I realize that starting with the NIE is cliche at this point, but nonetheless still sadly necessary. The 2007 NIE, jointly approved by the then 16 US intelligence agencies, was upheld in 2011 to the chagrin of imperialists on both sides of the aisle.  The most important deduction of these estimates is that the entire US intelligence community was able to sanction with "high confidence" the view that Iran halted its nuclear weapons program in 2003.  Now, why are these 'experts' stating the opposite of what seems to be the view of the entire US intelligence community?  Why should anyone listen to them? Reasons are hard to come by.
Shut Up and Fear (AP)
Zarif is the Research Manager of the Critical Threats Project at the notoriously neoconservative American Enterprise Institute (AEI).  He attached his name to an abomination of a report on the attempted "assassination" of the Saudi Ambassador to the US by that Iranian used-car salesman supposedly turned Quds Force James Bond, a storyline which has been cast out as ridiculously implausible by every expert I've ever heard waste their time covering it.  That report alone should be enough to classify Zarif as a sensationalist.  But at least he gets his work in WSJ, he's obviously pretty good at towing the line.  Kagan is a well-known unconditional supporter of Israel and a resident scholar at AEI, 'nuff said as far as this debate's concerned.  Researching, much less writing about these guys gets depressing, so if you need more info check them out yourself.
The basic orientation of Zarif and Kagan's article is absurd.  That they would approach the subject in the opening sentences  from the angle that the US needs to base policy on Iran proving the negative as opposed to proving that Iran is developing a nuclear weapons capability belies their status as politicized shills with axes to grind.  It also, needless to say, makes it ever the Iranians' job to satisfy Western suspicions instead of relying on our own information gathering capabilities or even, god forbid, diplomacy for coming to formal conclusions.
Also in the first paragraph, Zarif and Kagan cite the  2/24 IAEA report (which seems politicized itself) to buttress their view that the agency "has made no progress in its negotiations with Iran." Much of the argument comes from Iran's 'denial' of access to the Parchin military facility (not used for enrichment, etc.) because the IAEA believes the Iranians may have conducted hydrodynamic testing related to the development of a nuclear device.  While the IAEA and its Director General Amano continue to stoke the media firestorm in the West with their denunciation of the regime's intransigency, the Iranian envoy to the IAEA has claimed that "Iran is not ruling out access to any military site, including Parchin."  Historian Gareth Porter suspects that Iran is holding out on giving the agency everything it wants until it can secure a good deal for itself in return for allowing complete access.  This makes perfect sense considering the officials that visited Iran for the talks were not inspectors but high-level negotiators (meaning they wouldn't have hopped in a truck and sped over to Parchin even if they were given access), and that Iran wants to institute a framework within which the coming inspections will take place that delineates exactly what benefits Iran can achieve as a result of complying fully with the agency.  The fact that Iran is even holding these talks in the current environment of predatory economic strangulation and international state terrorism is a testament to their drive to avoid war. They just don't plan to roll over so easily, after all they've a reputation to protect.
You'll like this one.  "People are conflating intelligence assessment with policy recommendation." So?  Aren't those two things which should be 'conflated?'  This isn't to say that the intelligence community should be polluted by the political (see Iraq War) but that political and diplomatic decisions should be reliant upon honest intelligence assessments.  I would be intrigued to find out what, if not intelligence, should be conflated with policy development according to Zarif and Kagan. Personal politics?  Institutionalized bias?  What is perhaps most irritating about the way these two write is they claim to desire to "admit the facts about [Iran's] nuclear program and then have an honest debate about what to do."  But instead of sourcing facts (which of course they aren't required to do) they hammer the reader with assertions and don't come close to trying to balance them with any countervailing arguments. They essentially put forth the feeling that they aren't saying the US should bomb Iran, but they want to structure the context of their "honest debate" such that the only foundational information a typical observer could gain from reading such an article would lead them to support war.
Zarif and Kagan rightly state that "Iran's inventory of centrifuges enriching uranium isotopes  has been steadily expanding, along with the stockpiles of uranium enriched to 3.5% and 20%–important stages on the road to weapons-grade uranium."  But they fail to note that all of this low-enriched uranium (LEU) is under the supervision of IAEA inspectors at various stages of the cycle, and that each gram of it is verified as nondiverted to any military or special purpose.  So the authors are correct in asserting that this LEU can be used further to develop weapons-grade material.  To produce 20kg of 90% enriched U-235 for use in a relatively simple 'gun-bomb' like the one detonated over Hiroshima it would require approximately 3.6 tonnes of uranium and 4000 SWU (separative work units) whereas with 3% LEU it would only take about 520kg of the fuel and about 1500 SWU [pdf]. Unfortunately this fact is not balanced in the article with the realities imposed by Iran's current safeguards agreement.  The authors fail to mention that to divert any of this material to a purpose aside from power production or medical isotope uses Iran would have to kick the inspectors out of the country, kill their IAEA agreement, leave the NPT, and start enriching like crazy praying their less-than-adequate centrifuges can finish the job of weapons-grade enrichment before American bombs start falling.  The lowest estimate I've come across on the time it would take to complete this crash-course and obtain enough HEU for a bomb is 12-18 months (Muhammad Sahimi interviewed here).  This would give the US/Israel plenty of time to destroy Iran's infrastructure in the event of this so-called breakout.
The authors are so vaguely assertive at some points that there is hardly any counterargument. Maybe that's the point.  Take this sentence for instance: "Iran is developing techniques and technologies needed to turn weapons-grade uranium (which it is not yet producing) into an atomic bomb."  If there is any hard evidence supporting their 'fact' I haven't seen it, maybe someone else has in the shadowy, omniscient halls of AEI.  Their assertions lack such basic evidence that one cannot argue the topic without being equally vague and useless.  Self-Deception is also filled with logical fallacies designed to prey on the average American's (or average WSJ reader's) lack of understanding of the issue in general.  Zarif and Kagan actually state that the Iranians refusal to allow "inspectors access to the facilities that inspectors suspect [terrible word order I know] are being used to work on weaponization" and this refusal has directly "devastated the Iranian economy." Now of course they don't specify which locations they are talking about.  No, that would be too professional, but it seems most logical they are talking about the recent Parchin 'refusal.'  If so, they are literally telling us the sanctions (which preceded the new rounds of talks by months) were caused by refusals that had yet to take place.  But let's cut these guys some slack, maybe they are talking about some other refusals, ones that might even make temporal sense.  It's ridiculous to say that sanctions wouldn't have been leveled had they let inspectors see everything they wanted, especially since Obama, if anyone, knows they don't have a bomb, aren't building a bomb, and wouldn't bomb Israel even if they had one (see? I can make assertions too).  Obama getting pressed from all sides, the Lobby closing in, Israel apparently about go unilateral.  Sanctions possibly seemed like the only way to keep Netanyahu from jumping off the cliff and dragging us with them.
They continue:
"What peaceful purpose could be served by accepting such [economic] damage to pursue an illegal nuclear program?  The international community has repeatedly offered Iran enriched uranium for its reactors to produce both electricity and medical medical isotopes–and Iran has refused.  Iran's behavior makes sense only if its leadership is determined to have a nuclear program that can develop and field nuclear weapons."
These are lies and misdirection.  First of all, the Iranian nuclear program can't be labeled as categorically illegal until it is proven to be in violation of international law. Muhammad Sahimi, an Iranian exile, professor of chemical engineering at USC, and certainly no friend of the Iranian regime (it executed multiple members of his family), had this to say in the aforelinked interview.
"…Iran always said that if the IAEA and the Western countries are willing to supply fuel for Tehran research reactor, which is by the way a very low power reactor…and produces medical isotopes for 850,000 Iranian patients that use that isotope every year and it also produces isotopes for agricultural applications.  Iran always said that if you supply the fuel for the Tehran reactor we will not enrich our uranium to 20%, we will stay at 3.5%.  And there was some sort of preliminary agreement but Iran put some very reasonable conditions, such as having the swap taking place on Iranian soil because they were worried that Iran would send its low-enriched uranium outside and it would not get anything in return.  This would not be the first time that the West has…tried to promise something to Iran and not delivered it.  Remember, Iran suspended its nuclear program completely from October of 2003 to January of 2006 according to the Sadobad agreement of October 2003 and the Paris agreement of…November 2004, according to which in return for complete suspension of Iran's nuclear program the European Union was supposed to make major economic and political concessions to Iran.  But when they came back in August of 2005, they didn't…deliver anything, they didn't promise anything.  The only thing that they said is that we promise that we will not attack you with nuclear weapons.  That's all they promised.  So Iran made a major concession, and in addition the IAEA and the US…emphasized that Iran must implement this additional protocol obligation.  First of all, Iran did do that from October of 2003 to January of 2006, again on a voluntary basis…as acknowledged by European countries and it was voluntary basis because Iranian parliament had not ratified the foreign agreement that Iran had signed.  And yet Iran implemented additional protocol completely.  And in fact, it was because of implementation of the additional protocol by Iran that enabled the IAEA to conclude that Iran's nuclear program had remained completely peaceful.  As Mohamed ElBaradei, the former Director General of IAEA put it, Iran's nuclear program underwent  the most intrusive and extensive inspection of any nuclear program of any nation in the history of IAEA."
Apologies for the long quote, but Sahimi's on point.  If anything, the Obama administration refused the fuel swap deal, not the Iranians.  The Iranians wanted to receive fuel rods from the Turks, with the Brazilians as mediators, and then transfer the spent fuel rods to the Russians (as opposed to dealing with the French who had already screwed them over on a similar deal decades ago). Although the Iranians' formulation could have worked just fine, the Obama administration gave into outside (Lobby) pressure and scrapped the deal when it was ready to move forward with the potential to significantly dilute tensions in the region. This is our fault.
Just going to throw this quote out there because I've no idea what it means, what Zarif and Kagan intend it to mean, and consequently no idea how to respond to it.  "Iran's leaders continue to insist on Iran's right to the nuclear program as it is being built."  How it's being built?  The time frame in which it's being built?  The different locations in which it's being built?  No idea on this one, seems nonsense.
Zarif and Kagan attempt to draw a distinction between Iran's threat to close the Straits of Hormuz and the 'lack' (as opposed to the preponderance) of calls to war in the US.  They claim that "there has been no vocal outcry for military action against Iran in the U.S.  Even Israel's threats have been muted and confused.  The bellicosity in this crisis is coming entirely from Tehran.  Why should a state seeking a peaceful nuclear program work so hard to whip up war fever?"  REALLY?  It's so hard to respond to this lie that I'll just link to Lieberman's recent senate resolution 380 that essentially calls for the disconnection of all diplomatic relations (if they could be more disconnected) and war against Iran.  It's comforting to believe that if roles were reversed and my government had a chance to stand up to the Iranian global hegemon on behalf of its own sovereignty that of its citizens, it would take the stand.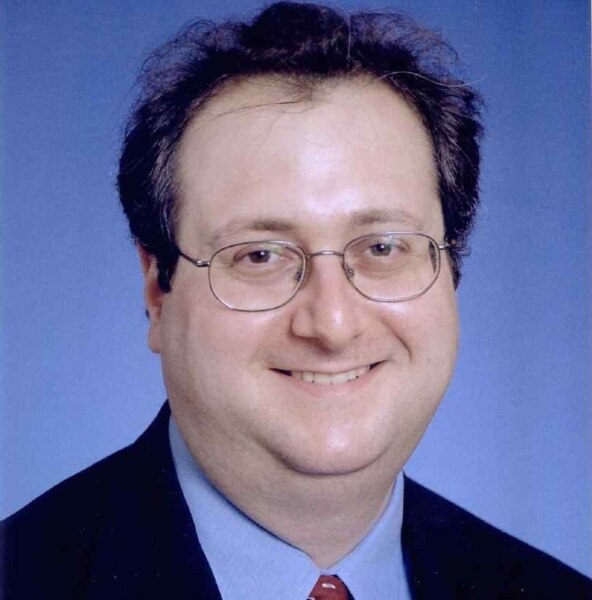 Fred Kagan
We seem to have crossed the edge of the maelstrom swirling to war, destined to be led to the pit.  If commentators like these are the ones which influence policy and get plastered across WSJ then we can only expect devastating conflict in the near future.  It's terrifying.  There are plenty of other sentences and ideas to refute in this swill-piece, but it's soul-crushing to continue.  Everyone should read it and come to their own conclusions, however there is one more quote that's necessary to address.  The authors claim that    "[t]his is not a recommendation for a military strike on the Iranian nuclear program…But the debate must take place on the basis of a reality not skewed to support one or another policy option."  Wow, something I can agree with (at least the latter part).  Now, does this guy seem like an impartial intellectual?